Page 2 of 6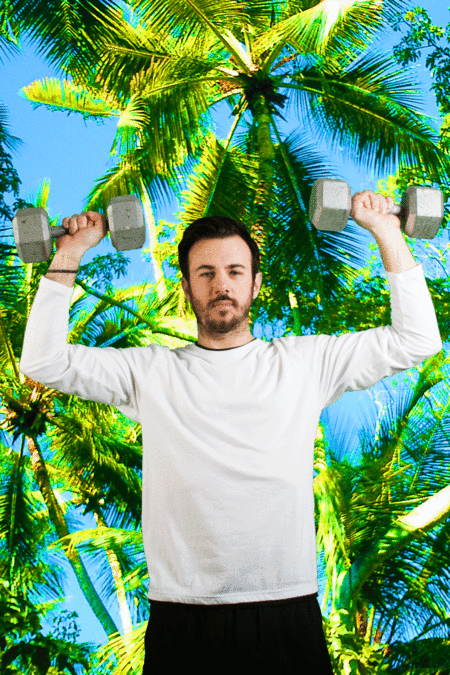 John Barclay
Proprietor/Fog-Machine Operator
Bushwick's Bossa Nova Civic Club and Trip House
Where do you live?
I represent the Southside of Williamsburg. Been here keepin' it gully for seven years now.
What's your grossest guilty pleasure, in terms of food? Or "food," even.
Probably sandwiches. I eat giant sandwiches all the time, and I crave them so much that I cannot wait until I'm home to devour them. I eat them walking down the street or in my car in front of everyone. It's really pathetic.
What's your biggest guilt-free pleasure?
I love chicken so much. Chicken is my everything. The other night my boy Chris came over with some Puerto Rican rotisserie at like 4am and we annihilated it. Woke up to bones and chicken grease all over the place. Murder scene. It was horrifying.
Have you always been someone who kept in shape, or did you have a moment of existential horror entailing the inevitability of your own physical decay that catalyzed your current efforts to stave off death/obesity?
I fluctuate a lot. Currently I'm just bones with a little bit of fat and toxins attached, but occasionally I'm what one would call "healthy." Last night I had a nightmare where I was participating in some sort of weird future bike race with a bunch of suburban dads and I came in LAST PLACE in front of millions of onlookers, and then I woke up to this email asking about my fitness habits, so it's probably time for me to start exercising again.
What do you order at restaurants when you're trying to be healthy?
I order whatever my heart desires and then justify it by drinking a ton of vegetable juice. Today I had a wheatgrass shot chased with a large kale-spinach-parsley-garlic-ginger juice. It was not delightful, but it's keeping me afloat.