Page 3 of 6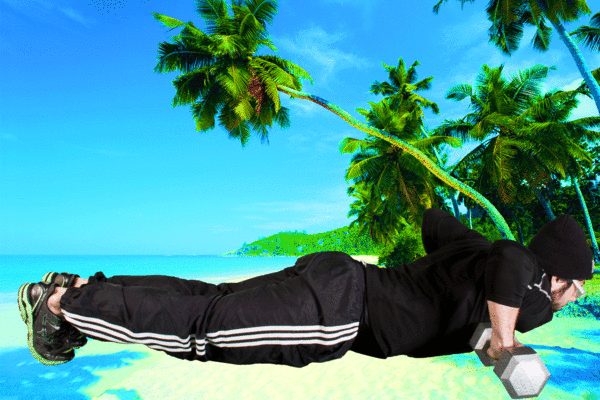 John Avelluto
Artist, Co-Owner
Bay Ridge's Owl's Head Wine Bar
Where do you live?
I've lived in Bay Ridge for eight years now. I grew up in Gravesend and Bensonhurst but went to high school in The Ridge and loved it for its parks. While attending CUNY Brooklyn for my MFA I moved there because it was the only viable option for me to afford a (painting) studio space in my home; have access to waterfront running/tracks; be close to my peoples; and run my business (The Owl's Head Wine Bar... shout-out to our running team!).
Have you always been someone who kept in shape, or did you have a moment of existential horror entailing the inevitability of your own physical decay that catalyzed your current efforts to stave off death/obesity?
I've always been into fitness. I was always able to think more clearly and get more accomplished when I was fit. When I was younger it was weightlifting, which shifted to running. It's a way for me to keep up with my kids and my ever-growing workload.
What's your grossest guilty pleasure, in terms of food? Or "food," even.
McDonald's bacon, egg and cheese biscuit—an annual pilgrimage.
What's your biggest guilt-free pleasure?
A glass of wine a day!
What do you order at restaurants when you're trying to be healthy?
I shop, cook and eat healthy when I'm home, so when I have the rare opportunity to go to restaurants I don't pay attention to "healthy" but, instead, what goes with my wine.