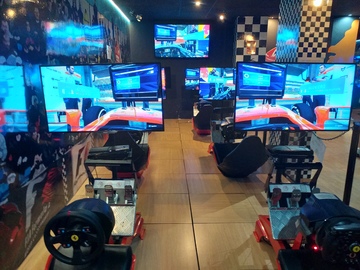 Covid changed the way many companies operated by limiting social entertainment such as physically going to the movie theater to see a new film. However, it also changed things in favor of online streaming services. In fact, many companies have switched to a special online streaming option for things like movies, live news, and online gaming which previously were sold in a different capacity through things like cable services.
Movies and TV
The list below indicates the costs for many of the top streaming services on a monthly basis:
Disney Plus: $8 per month or $14 per month if you add Hulu and ESPN
Discovery Plus: $7 per month
NBC Universal Peacock: $10 per month
Paramount Plus: $10 per month
HBO max: $15 per month
Hulu: $12 per month
Hulu live 4 Sports and news: $65 per month
Netflix: $18 per month
Amazon Prime Video: $9 per month (Note that Amazon comes with options for individual channels like Starz, HBOMax, Lifetime, or the Great Courses at $8 on average each, per month)
Curiositystream documentaries: $2 per month
Apple TV Plus: $5 per month
Sling TV: $40 per month
But which of these is best? It depends on what you want.
For Popular TV Shows
If you are looking for current television programs, things that are streaming on cable now, sling TV gives you almost the same level of access. However, if you are willing to accept television shows from a few years prior or even shows that are 1 decade old, Netflix and Amazon Prime will give you access to many shows from the past like The Newsroom, Monk, or lost. You can view a multitude of programs with commercials for free, making them exactly the same as cable but at a cheaper cost and with a few other benefits like no contract.
For "On Demand" Movies
If you are looking for movies rather than television shows, Amazon Prime gives you the option of renting movies on a case-by-case basis. If you want on-demand movies right now, the best investment is going to be Amazon Prime. Amazon Prime Video has a very impressive catalog of movies, just about anything you could possibly think of no matter how old or how new, and depending on their popularity, they can cost nothing more than a few dollars to rent for 30 days. Newer movies that were just released in theaters can be purchased for $20, the same as two tickets.
Streaming Esports Gaming
Esports Gaming is growing in popularity, and more people are looking to watch online streaming of tournaments and matches. There are a few different services that offer this, and each has its own benefits and drawbacks. FuboTV, in addition to ESPN, is a streaming service specifically for sports lovers. It comes at a price of $65 per month with a wide array of niche sports networks some of which are in 4k. It works with different platforms like web browsers, Chromecast, Samsung Smart TVs, iPads, Roku, Fire TV, and Android TV. You can stream two or three devices at the same time and it offers live television we're competitors like Sling TV do not. If you already have ABC and ESPN, this streaming service will fill in your sports Gap by providing you with NFL content. Millions of people tune in to watch professionals compete in games such as League of Legends, DOTA 2 and Counter-Strike. Tournaments are held all over the globe, with prize pools reaching millions of dollars. For esports, there is even more in store. Thanks to online streaming services like Twitch, you can now watch professional Canadian Esports gamers battle it out for supremacy from anywhere in the world.
News
If you are looking for news, sling TV offers a good solution and alternative to traditional news. You can stream popular networks like BBC America, NBC, and NCC for up-to-date news options. There are other tv packages available from this online streaming service but the standard package costs only $35 per month with no requirement for a contract and on-demand options. It is compatible with Android TV, Chromecast, Samsung Smart TV, LG Smart TV, Roku, Fire TV, and more.