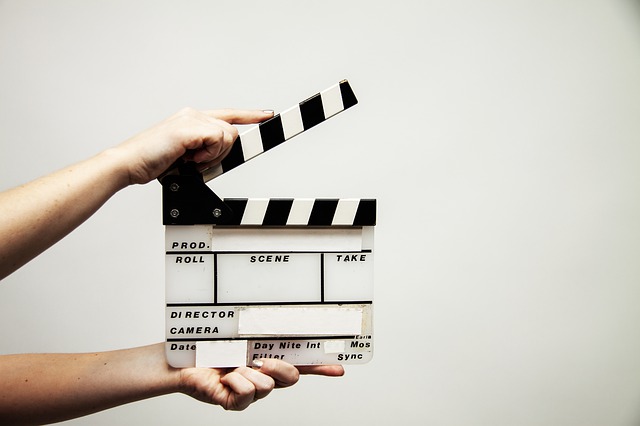 Las Vegas is one of the top 10 most visited cities in America with roughly 50 million tourists expected to visit Sin City before the end of 2022. Known as the gambling capital of the United States, Vegas is the #1 destination on the itinerary for many gambling enthusiasts. However, they're not the only ones dreaming of a Vegas trip.
Even though there are more than 100 gambling venues in the city, Las Vegas has so much more to offer than just gambling. A trip to Vegas is an adventure of a lifetime that can include all sorts of activities other than gambling. For instance, you can attend a Katy Perry concert at Resorts World, watch David Copperfield perform his magic tricks at MGM Grand, or see the amazing fountain show at The Bellagio.
If all this hasn't made you fall in love with Vegas, maybe you should take a closer look at what this city has to offer. Our advice is to give a watch to some Vegas-themed movies that will show you what kind of adventures await you in Sin City.
So, which films should you check out? Below are our top 5 picks – these movies will make you want to go to Vegas (or at least visit your local casino).
The Hangover
The Hangover tells a tale of what can happen when a group of friends gets dead drunk at a bachelor party in Las Vegas.
Mike Tyson's tiger in the bathroom, a baby in the closet, and a missing groom – the protagonists wake up after a drunken night to a room full of unanswered questions. Finding the groom and getting him to the wedding on time — and in one piece — is what the bunch tries to do throughout the movie, embarking on all kinds of adventures (and misadventures) along the way.
Molly's Game
Let's jump from the comedy genre to a more serious genre here. Molly's Game is an action-packed drama based on real events. The protagonist – Molly Bloom – is a real person whose story of a high-stakes underground poker business was made into a moving picture.
Although Las Vegas isn't the main setting of the film, Molly's Game does feature scenes filmed in Sin City. Still, the main reason why we included this movie in our list is that it gives you an insight into what might be going on in the world of high rollers.
If you go to Vegas to gamble with big sums of cash, you might end up playing against elite athletes and Hollywood A-listers, but also possibly against real mobsters.
Casino
The clue is in the name – Martin Scorsese's 1995 masterpiece puts the casino business in the center of the story. Robert de Niro, Joe Pesci, and Sharon Stone are just some of the Hollywood legends featured in the movie that deals with the mafia's involvement in the raise of the gambling empire in Vegas.
As you'd expect from a Scorsese movie, Casino is packed with drama and violence. Still, the movie also gives you a glimpse of the luxury and glamour that marked 1970s Vegas.
Rounders
Okay, this movie isn't taking place in Vegas rather it is set in New York. However, Sin City does play an important role in the story – moving to Vegas to play in the world Series of Poker is Matt Damon's character's lifelong dream.
Does he make this dream come true in the end? Spoiler alert – he does! But on the road to achieving his ambition, he must take down a Russian mobster in a game of high-stakes poker.
The reason why Rounders is a must-watch is the deep dive it takes into the world of poker, revealing table lingo and bluffing tactics to the audience. The proof of this film's influence is that a number of professional players cite it as their inspiration to get involved with poker – Dutch Boyd, Gavin Griffin, Vanessa Rousso, and many others.
21
As its name suggests, 21 is based on blackjack, a card game in which the goal is to get as close to 21 points as possible. The movie is based on a true story of six MIT students who travel to Vegas to make millions by counting cards.
Although counting cards isn't illegal in Nevada, casinos do have the right to stop card-counters from playing. The only problem is that spotting card-counters isn't easy, as you will see once you watch this movie.
Honorable Mention – Louis Theroux: Gambling in Las Vegas
The top 5 must-watch casino movies are all works of fiction, even though some of them are based on real events. If you'd like to see a film that shows Vegas' casino industry "as is" our advice is to watch Louis Theroux's BBC documentary called Gambling in Las Vegas.
Preparing for Your Las Vegas Adventure
After doing your homework and watching the top casino movies, you're ready for your Vegas adventure, right? Well, not quite.
Going to Las Vegas almost certainly means gambling some money on casino games. To ensure you don't gamble away too much, you need to prepare yourself first. With preparation, becoming an expert in casino games could even result in big winnings in Vegas.
So, how do you prepare for a gambling adventure in Vegas? By playing online casino games at home. Practice makes perfect, meaning that the more you play, the better you will become. The trouble is that playing online casino games requires money. There is, however, a solution to save yourself some cash.
The solution is to take advantage of no deposit bonuses offered by some online casinos. In layman's terms, these bonuses give you a chance to play slots, blackjack, poker, or any other game without having to pay any of your money.